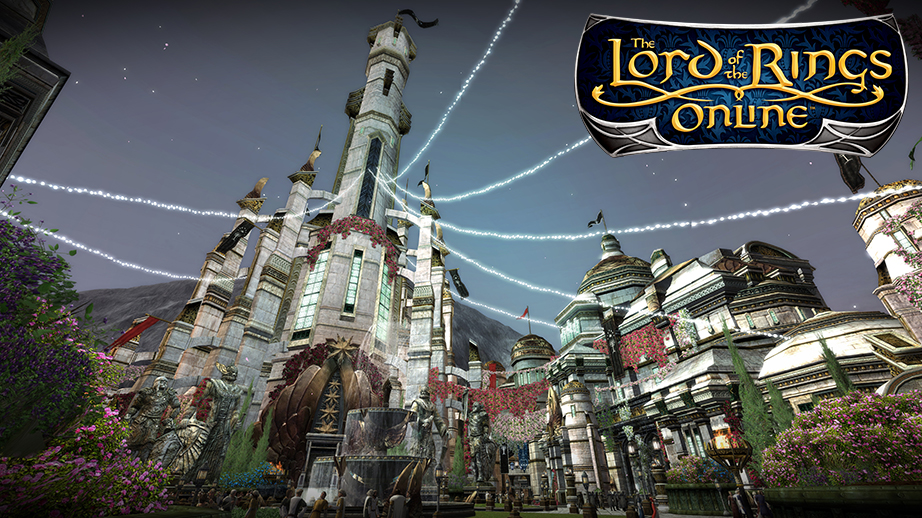 Midsummer Festival Guide
Welcome to Midsummer and the Grand Wedding of Arwen and Aragorn! The Midsummer Festival returns every year to The Lord of the Rings Online and offers players the opportunity to celebrate in Minas Tirith and beyond! This guide will get you started with the event and help you get where you need to go. 
How to Get Started 
When the Midsummer Festival is active you will have an auto-bestowed quest available to select from the Quests Available pop-up UI when you log into the game. Completing "The Festival of Midsummer Has Arrived!" grants you a map to Minas Tirith (Midsummer), which is a special instance of Minas Tirith where many of the Midsummer Festival events are available. You can also Swift-travel to Minas Tirith (Midsummer) from many major location Stable-masters across Middle-earth: 
Beorninghus 
South Bree 
Caras Galadhon 
Edoras 
Erebor 
Felegoth 
Galtrev 
Michel Delving 
Minas Tirith 
Minas Tirith – Main Gate 
Minas Tirith (Midsummer) - Craftsmen's Tier, High Stables, Players' Tier, Sages' Tier, Soldiers' Tier 
Osgiliath 
Rivendell 
Skarhald 
Thorin's Gate 
Zidir-Nesad, The Steepset (Northern Mattugard) 
It is not possible to directly ride or walk to Minas Tirith (Midsummer).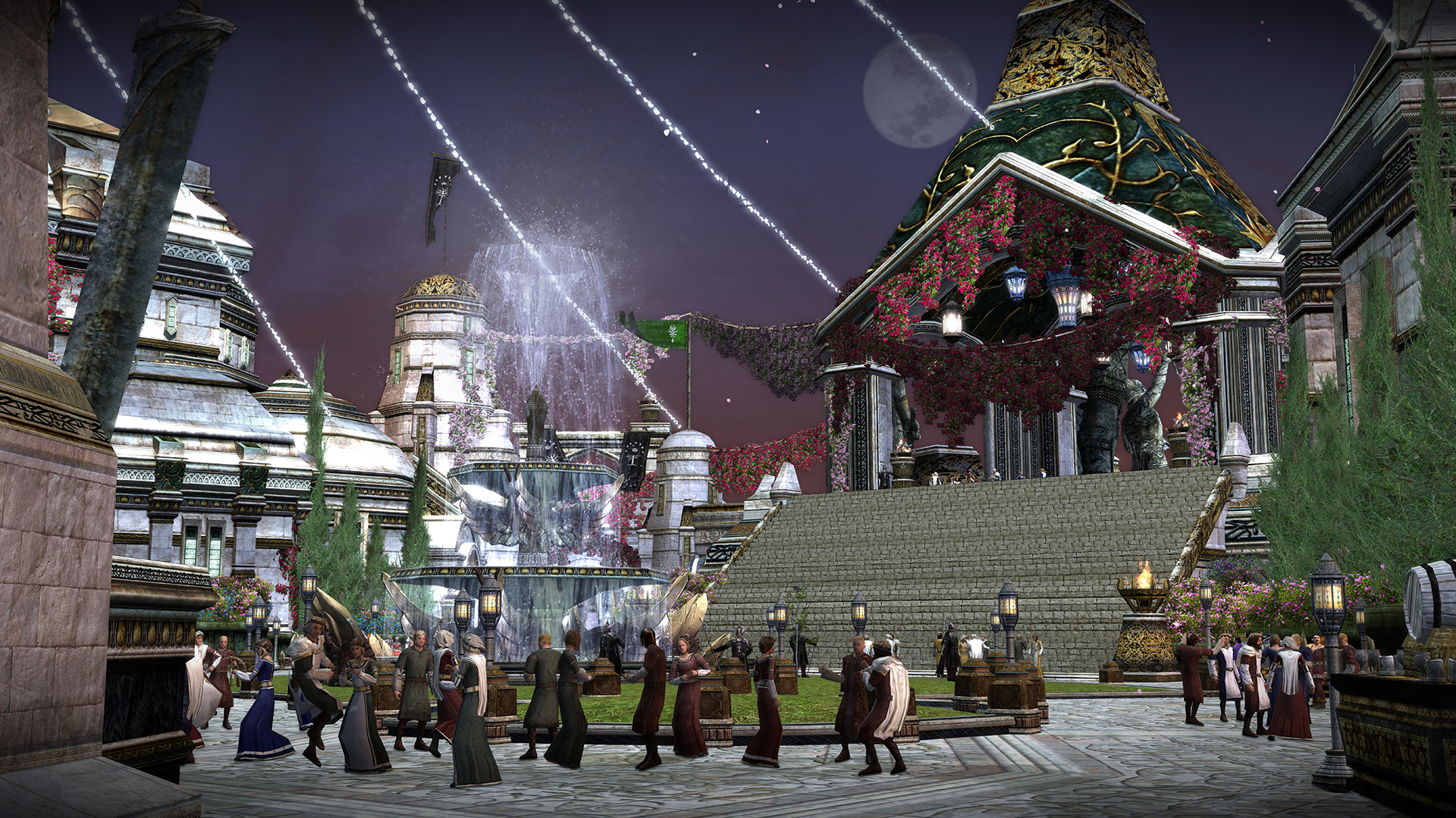 When you get to Minas Tirith (Midsummer), speak to Faeleth, located on the main path into Minas Tirith (22.4N, 53.6W), to pick up the wrapper Quests "In Celebration of Midsummer", "A Fondness for Festivity", and "The Majesty of Midsummer". Here's how they work: 
In Celebration of Midsummer: Complete 10 Midsummer Festival Quests (Daily).
A Fondness for Festivity: Complete "In Celebration of Midsummer" three times.
The Majesty of Midsummer: Complete "A Fondness for Festivity" four times. 
A Fondness for Festivity has Intro, Intermediate, Advanced, and Final stages, each which offer rewards for completing them. There are twelve days' worth of "A Fondness for Festivity" and "In Celebration of Midsummer" quests, so plan accordingly! 
There are also Deeds that will be completed as you play the Midsummer Festival event that will earn you unique seasonal rewards!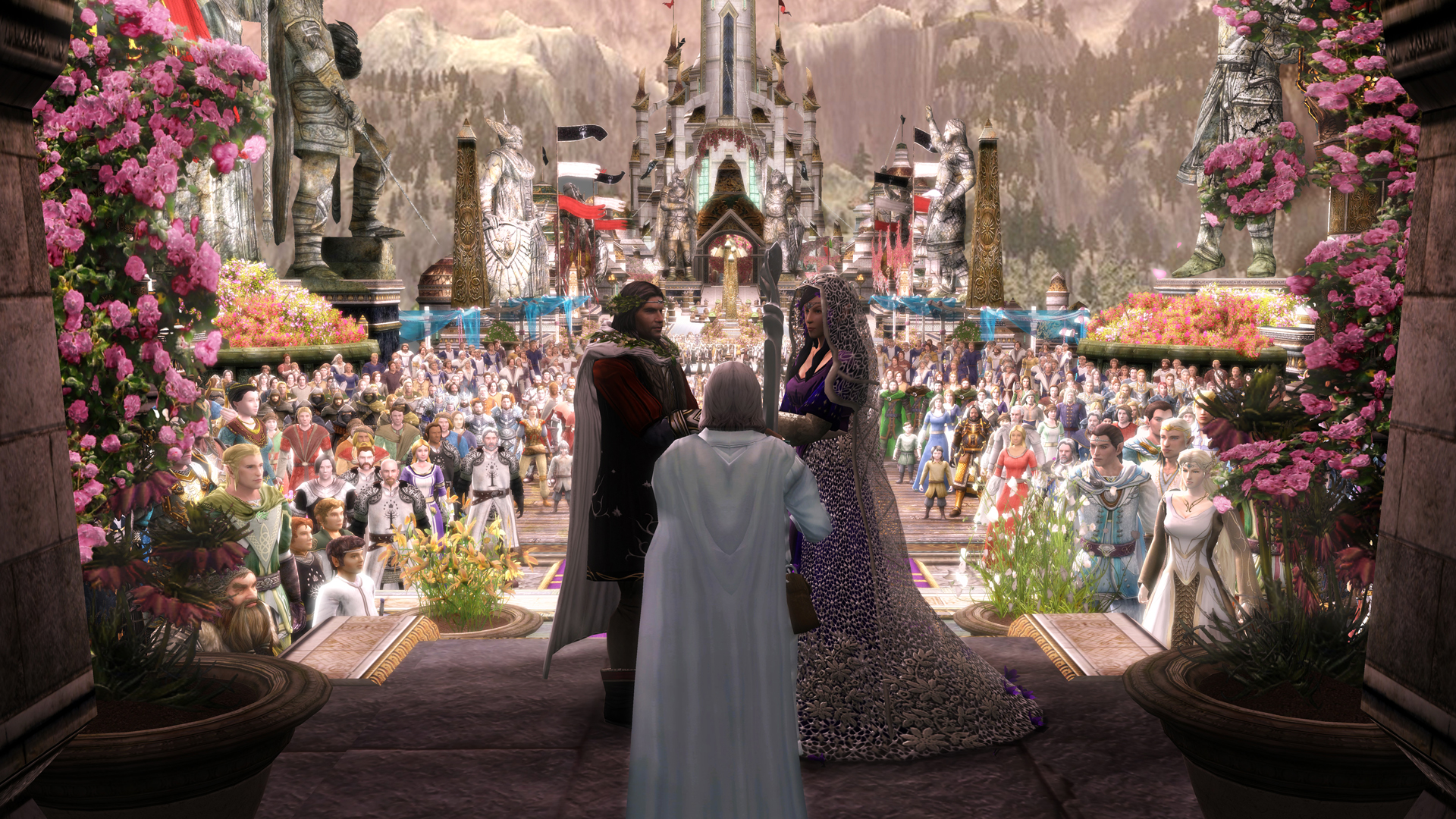 A Note About the Wedding 
The actual wedding ceremony between Arwen and Aragorn takes place in a series of quests associated with Volume V, Book 1 of the Epic Story. To get started with Volume V. Book 1: A Time of Celebration speak with King Elessar (Aragorn) outside of the Tower of Ecthelion in Minas Tirith (Midsummer) (22.4N, 56.0W). The wedding ceremony itself takes place in Chapter 7: A Wedding at Midsummer.
Getting Around Minas Tirith (Midsummer)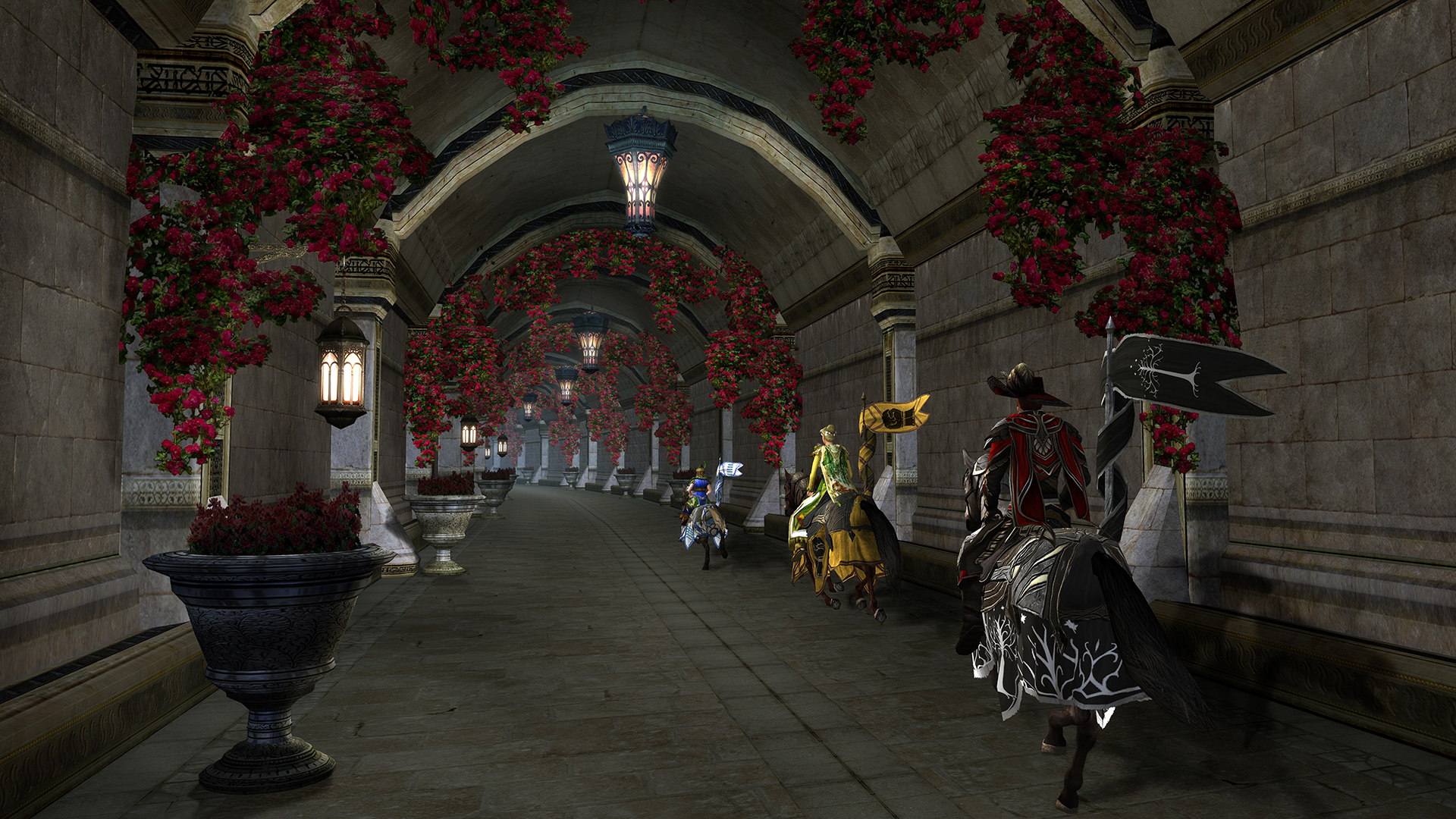 Minas Tirith is built in semi-circular levels that tower above the landscape, and navigating between the levels means finding the stairs and ramps that lead you up or down. Additionally, Stablemasters are available to take you to some of the various levels. You can find ramps to levels near the Stable-master on levels that have Stable-masters.
Questing in Minas Tirith
There are several dozen quests available during the Midsummer Event! Here are the NPCs to speak to and their location: 
Workers' Tier:

A Midsummer's Welcome – Midsummer Reveller (22.4N, 53.5W)
Aiding the Stable-hands – Loboris (22.4N, 53.8W)

Soldiers' Tier:

Artistic Direction – Borlach of Rimmon (21.4N, 54.4W)
Growing Pains – Labadar (23.8N, 54.9W)
Toss a Coin – Ulthir (20.6N, 55.6W)
Unhelpful Hounds – Worried Woman (24.1N, 55.1W)

Craftsmen's Tier:

Honoring Healers – Postmaster inside The House of Craft (23.2N, 54.9W)
Sweet Treats – Ciriel (21.0N, 55.3W)
Without a Hitch – A Celebratory Snack, Banners for the Newly-wed, A Wedding Favor, and Drinking Horns – Each of these quests require a related Crafting profession to complete. To acquire the quests, speak to Melthend (23.2N, 54.9W)

Player's Tier:

Something Misplaced, Something Blue – Dullam inside The Blue Theatre (21.5N, 56.6W)

Sages' Tier:

Love is in the Air – Colladan inside the Houses of Lore (21.7N, 56.3W)

Masters' Tier:

A Cure for all Ills – Ioreth inside The High Hall (21.9N, 55.8W)

The Citadel:

Arranging Arrangements – Florist (22.1N, 56.0W)
Floral Crowns – Florist (22.1N, 56.0W)
Lightning in a Bottle – Merilien (22.5N, 55.8W)
Something Floral – Merilien (22.5N, 55.8W)
Tasty Morsels – Othnoron (22.3N, 55.8W)
To the Last Drop – Merilien (22.5N, 55.8W) 
Wedding Supplies – Merilien (22.5N, 55.8W)
What Ales You – Merilien (22.5N, 55.8W)

NOTE about getting to The Citadel: The Citadel can be accessed by selecting the High Stables location from the Stable-masters in Minas Tirith (Midsummer), then if facing the High Stables NPC, turn left, move through the long tunnel, then once outside of the tunnel turn around and find a ramp up to your left. From there you will travel up a series of ramps until you get to The Citadel.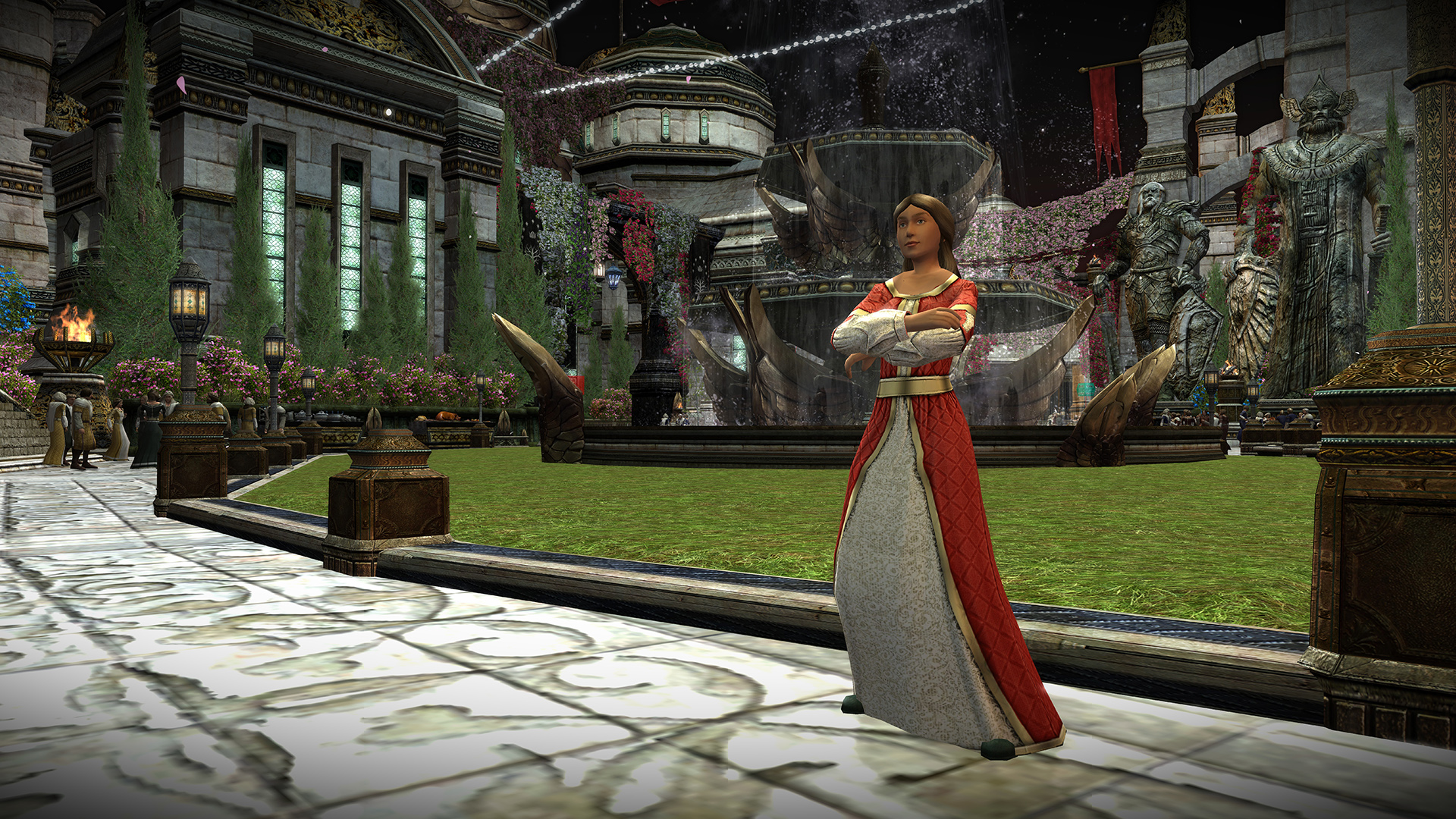 Merilien
There are also quests that become available after you complete Volume V, Book 1, Chapter 7 of the Epic quest line! The quests you can acquire following completion of Chapter 7 are: 
A Long-awaited Banquet: A Celebration Without End - Toldir inside the Merethrond Banquet Hall (22.7N, 55.9W)
These are daily quests and are acquired by speaking to one of the attendees of the banquet.
Speak with Gimli, Faramir, Frodo, King Aragorn II Elessar, Legolas, Meriadoc Brandybuck. Mithrandir, Peregrin Took, or Samwise Gamgee to select one of the quests.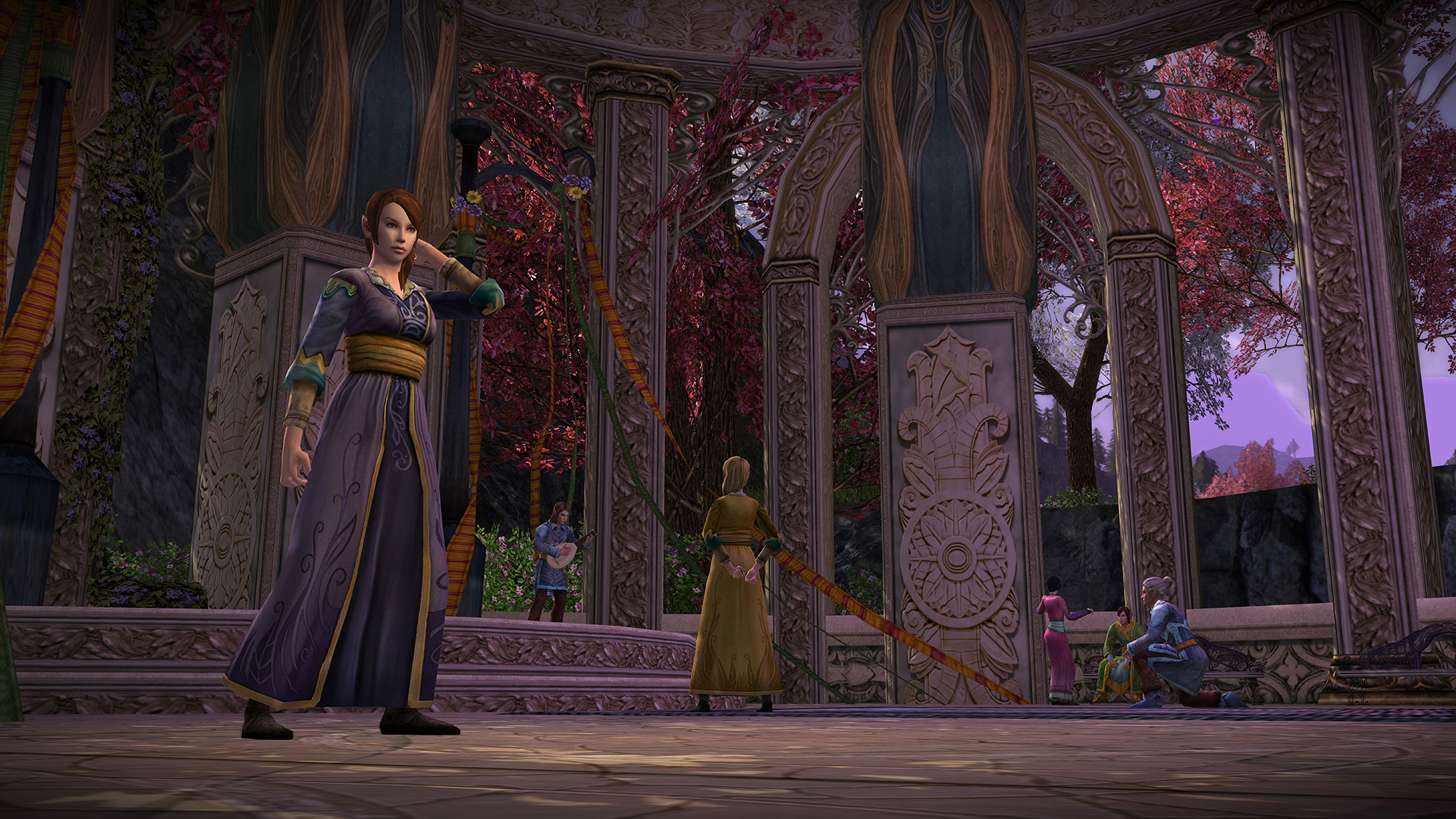 Celairel
Questing Outside of Minas Tirith 
The Midsummer Festival is centered on Minas Tirith, but event-related quests are available throughout Middle-earth, including: 
Bree-town:

All Fired Up – Rona Turner (29.6S, 52.3W)
Filled to the Brim – Barliman Butterbur in The Prancing Pony (29.6S, 51.3W)

Celondim:

Coming Home – Gairil (28.2S, 91.9W)

Duillond:

Cords of Love - Celairel (24.7S, 93.0W)

The Party Tree:

Deceptive Invitations – Sneaky Hobbit (29.9S, 71.4W)
Flowers That Fester – Vinca Pott (30.1S, 71.3W)

Thorin's Hall:

A Midsummer Shine – Skori in Thorin's Hall in the Thorin's Hall Inn (accessible through Thorin's Hall or through the entrance door at 13.8S, 103.3W)
More Precious than Mithril – Slagin located in The Forging Hall in the northeast section of Thorin's Hall. 
The Party Tree
Horse Racing
Additionally, The Horse Races in the Bree-fields near the Festival Grounds [24.9S, 52.0W] and the Delving Fields in The Shire [36.3S, 73.2W] are available during the Midsummer Festival!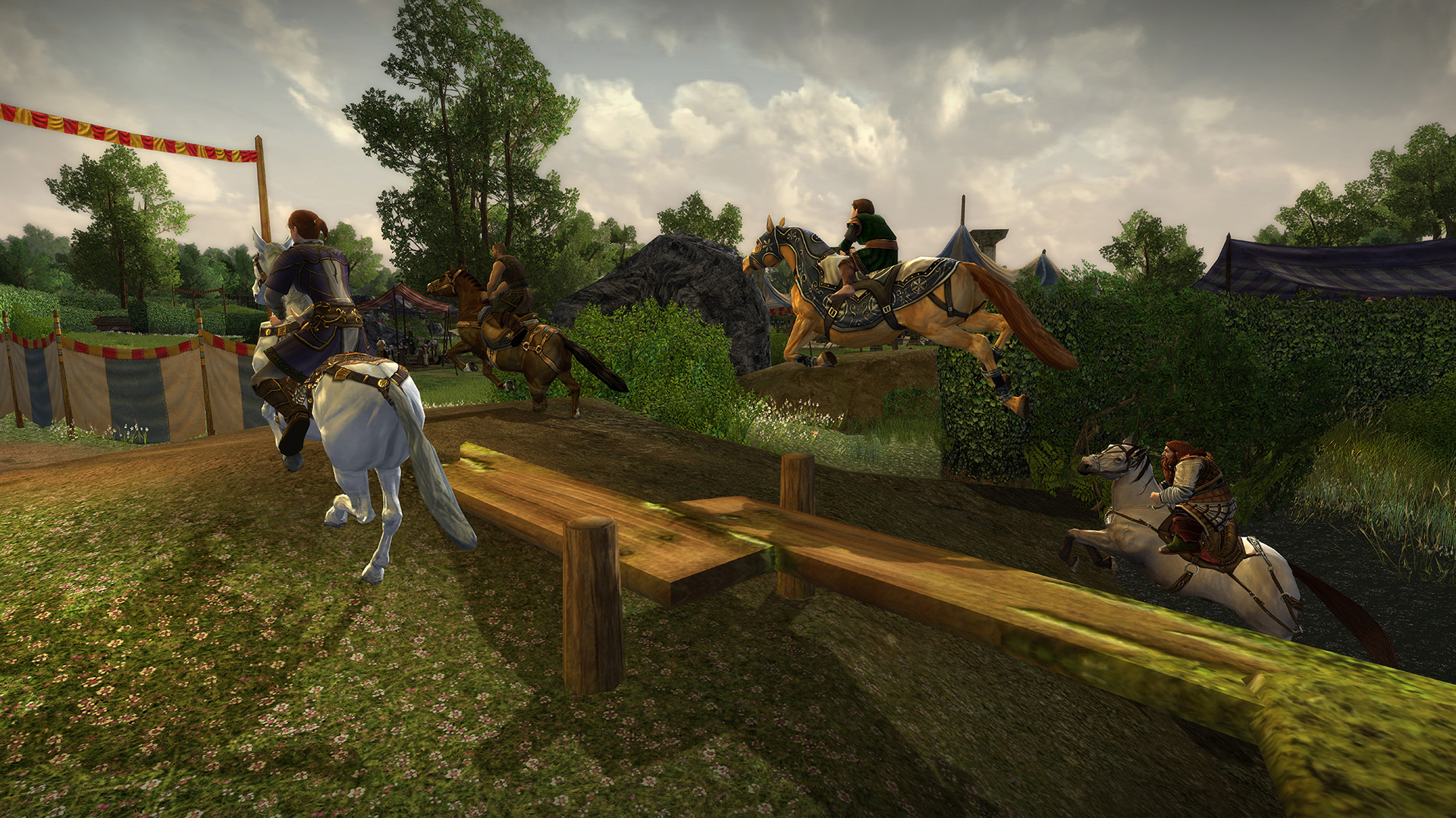 Rewards
Numerous rewards are available in exchange for your Midsummer Festival Tokens! Typical rewards include consumables like Fireworks, Housing decorations, Emotes, pets, mounts, wearable cosmetics, musical instruments, and more! Remember that Midsummer Tokens have a cap of 250 and you will not earn additional Midsummer Tokens until you spend that total down to less than 250, so make sure to pick up your rewards! 
Further Reading 
We hope you have a wonderful summer in Minas Tirith and enjoy the celebrations around the Grand Wedding! Players have also created excellent guides for the event that go into more detail about how to complete each quest, tips and tricks to earn tokens quickly, and complete listings of rewards available: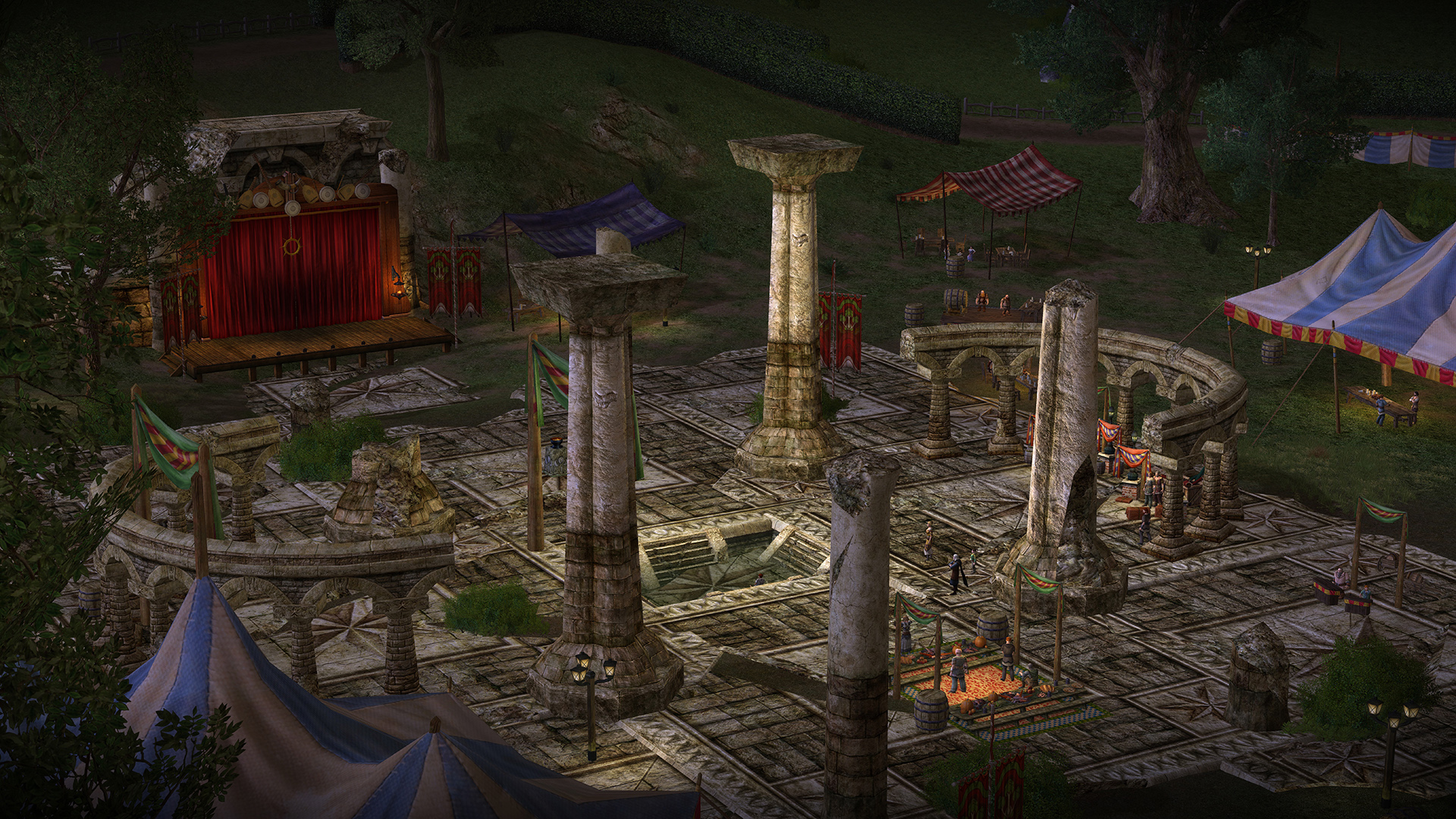 The Festival Grounds