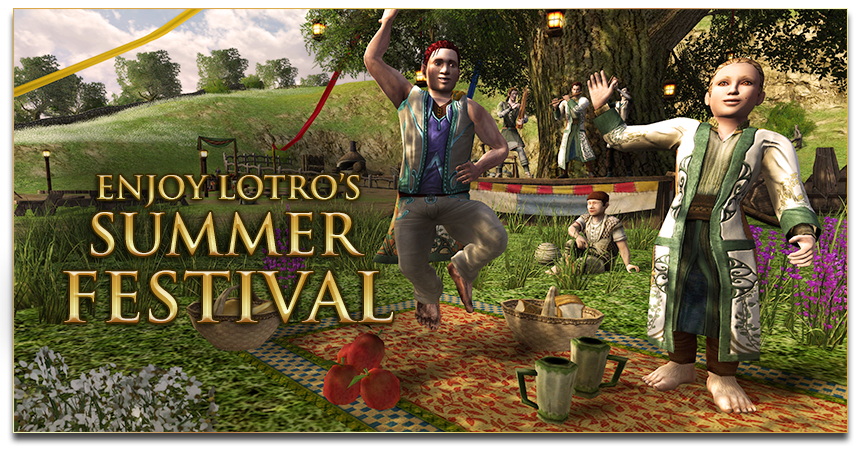 Summer is in full swing in Middle-earth and the Free Peoples have spared no expense in celebration. Join in the festivities of the Summer Festival throughout Eriador! Show your skill in various summer quests and collect tokens which can be used to purchase a host of items including new summer rewards.
Events Include:
Keg Races
Four dwarves have been chosen as contestants in this exhibition of drinking ability and fleetness of foot. They are stout dwarves all, who will be the ultimate victor?
Taste of HobBiton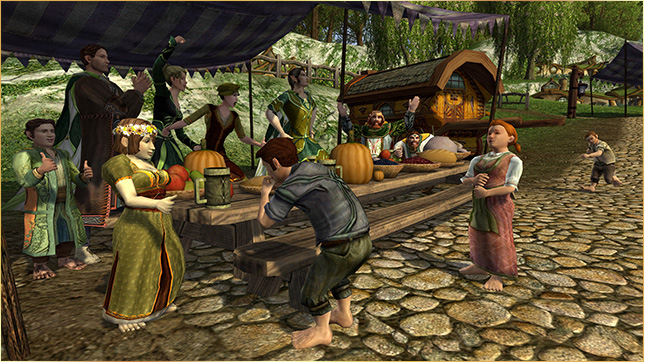 Four voracious hobbits have been selected from across the Shire to vie in a test of speed and eating skill. The winner will have the great honour of demonstrating their formidable appetite and speed and bring renown to their family. Which hobbit will you choose as the most likely to best their peers?
Horse Races
Let your prowess with the reins be known as you participate in horse races in both The Shire and Bree-land, available around the clock.
Fishing Challenges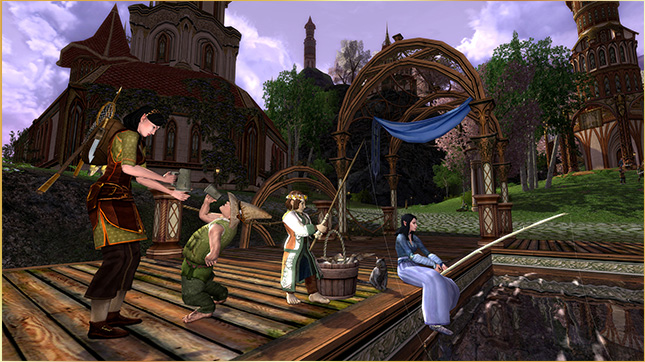 Cast your line and enjoy the Summer Festival fishing derbies. Throughout Eriador, different derbies are to be won from the Bree lakes and Shire Rivers to the mountain streams of Thorin's Hall and harbor of Celondim. How many fish can you catch in the time allowed? A trophy and titles await those whose angling proves deft enough!
Scavenger Hunts
Perhaps a freshly packed pipe is your preferred way to unwind? Scavenger hunts are a great way to experience all the different and unique blends of pipe-weed to be found in Middle-earth. Make sure you try the Shire's famous "Old Toby"!
Ale Association vs. Inn League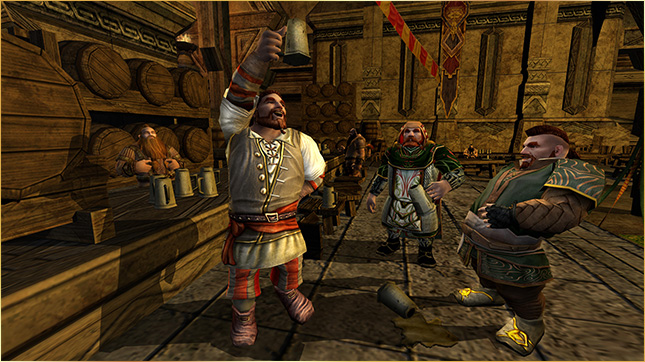 Become a member of the Inn League or join its arch rival, the Ale Association! These rival factions have declared all-out war on one another. Garner reputation as you complete tasks for your chosen faction, but remember you'll lose favor with the opposing side.
Dancing
Find the steps for whatever tune you chance to hear during the Summer Festival! For those who fancy themselves skilled dancers, there are opportunities aplenty for showing off your moves. And if you are gifted with two left feet, dance masters can be found throughout Eriador, ready to give instruction in the steps of their homelands.