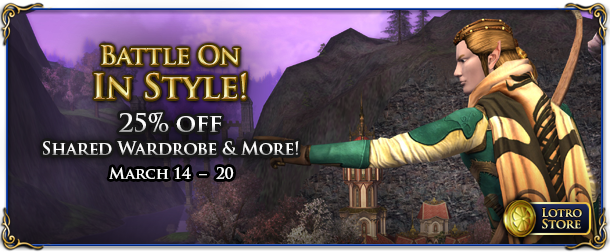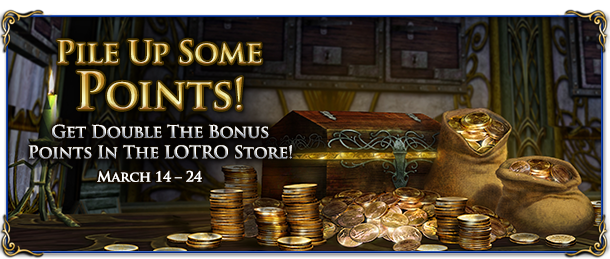 Also: Bone Set, Steed of the Hunter and Steed of the Rune-keeper.
Double Bonus Points!
Stock up Today!
Now – March 24th
March 14th – March 20th
+100% Mark Acquisition (90 min) x1
Use Coupon Code
MARX9
1/Account
Click
here
for the LOTRO Store Coupon Guide
---
Reminder: New sales start each Thursday evening in the LOTRO Store!